Manage your IT Systems with Tusa IT
Our affordable all in Managed IT support services Include
IT Services that Grow as You Grow
Tusa IT has solutions that focus on your budget and business needs.
With nearly 30 years in the IT sector,  We understand IT and we understand how IT can affect productivity and the success of a business! and we make sure that it has a positive effect! 
Find out how we at Tusa IT  focus on your IT, so you can focus on your business.
We learn about your business goals, develop a solution and implement it.  We then support the solution with a range of trusted and proven skills in data infrastructure, Managed IT Services, Cloud and Security. We help our clients grow, offering them the kind of service that we would want for ourselves.
IT Governance & Management
Your existing IT resources keep doing what they do best with added tactical, strategic & compliance support
This type of contract is designed to provide a high level of Consultancy, Security Governance and Advice to your organisation. It also provides for the capture and auditing of information required to pass such international standards as SOX, ISO9001 and ISO270001.
In effect Tusa IT become your Outsourced Chief Information Officer CIO, which allows you to leverage our wealth of industry knowledge while allowing yourself the time and space to focus on your business. 
IT Governance & Management ensures that your IT brings value to your business engagement
"Tusa IT made a proactive effort to get to know our business and what we were about. When we worked with them on our Business Continuity Systems Enhancement project, they far exceeded our expectations and delivered. This was refreshing and helped us to get the best out of our systems".
"We found Tusa IT to be extremely efficient and cautious when we decided to move our entire operation from one office to another. Tusa IT ensured that all of the PC's/Laptops, Network equipment, Phone systems and Printers were moved and operating. It was a request at short notice and within 3hrs we were operating as normal from our new office"
"We engaged with Tusa IT to migrate our email systems into the Microsoft 365 Cloud, the migration was carefully planned and completed with no disruption to our business, we found the engineers to be very professional and efficient. We rely heavily on our IT Systems and Tusa provide an excellent support and have a security conscious approach to all they do"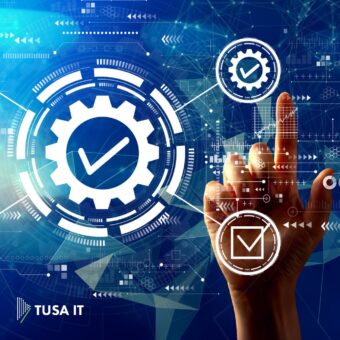 100%
Service Desk Operations
100%
Online Backup Services
98%
Enduser Device Online
100%
Firewall & Security Services
100%
Cloud Services Online
100%
Email Security Services